Introduction
Community Open Space Analysis
Land Ownership
Distribution of RVMD owned land versus land owned by HOAs (Homeowner Association) and other entities.
RVMD has total control to modify, implement, and maintain new facilities inside RVMD owned lands subject to applicable laws. In addition, the District has established agreements with HOAs and other entities to maintain their properties, but the District can only use such land in accordance with an applicable written agreement. The District cannot control programming on such land without future agreement from the landowner.
The following maps illustrate site constraints such as slope analysis and riparian conservation zones, and help inform potential for programmable land inside the District's open space.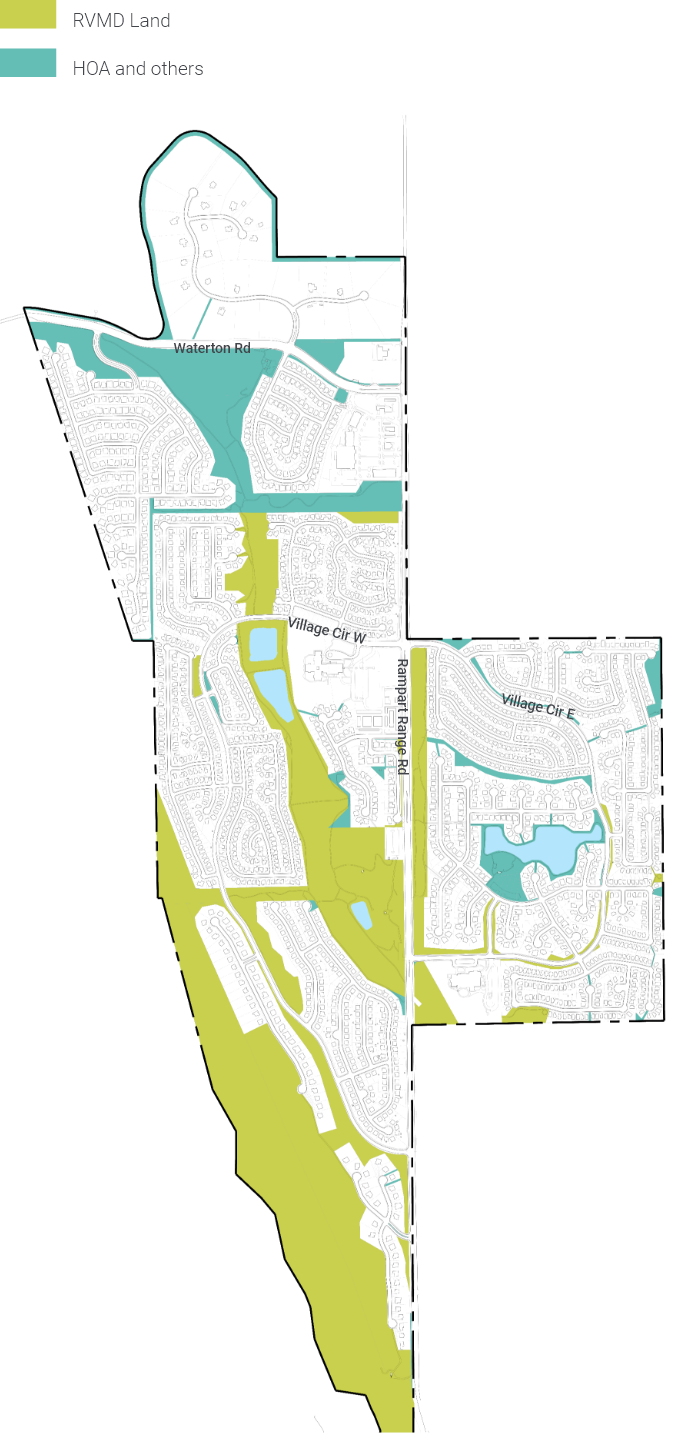 Slope Analysis
Southwest part of the RVMD owned land is an attractive hogback. However, steep slope limits potential for new facilities other than some passive recreational opportunities.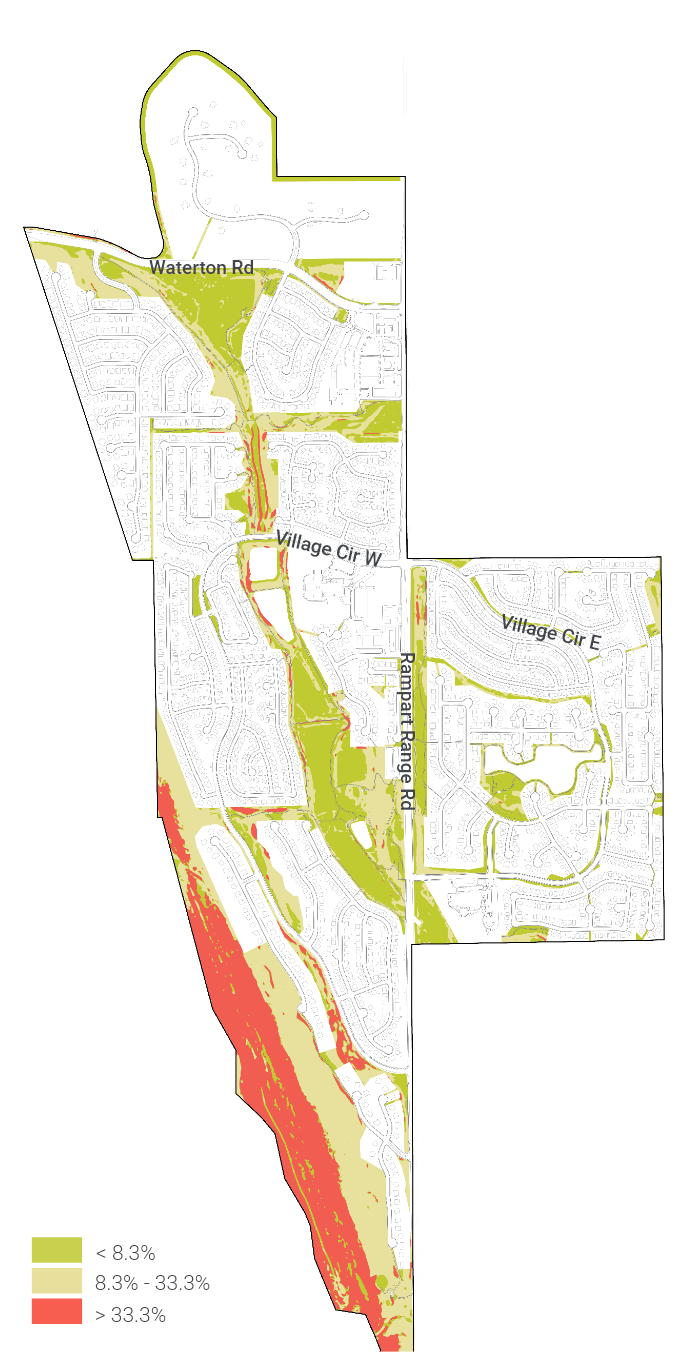 Riparian Conservation Zone
Conservation zone for Preble's meadow jumping mouse, a species listed as threatened under the United States Endangered Species Act. (Refer to Native Ecology and Water Quality section to learn more). While some minor grading and improvements may be permitted in this zone, the riparian zone provides habitat for many species and should be maintained or improved as such.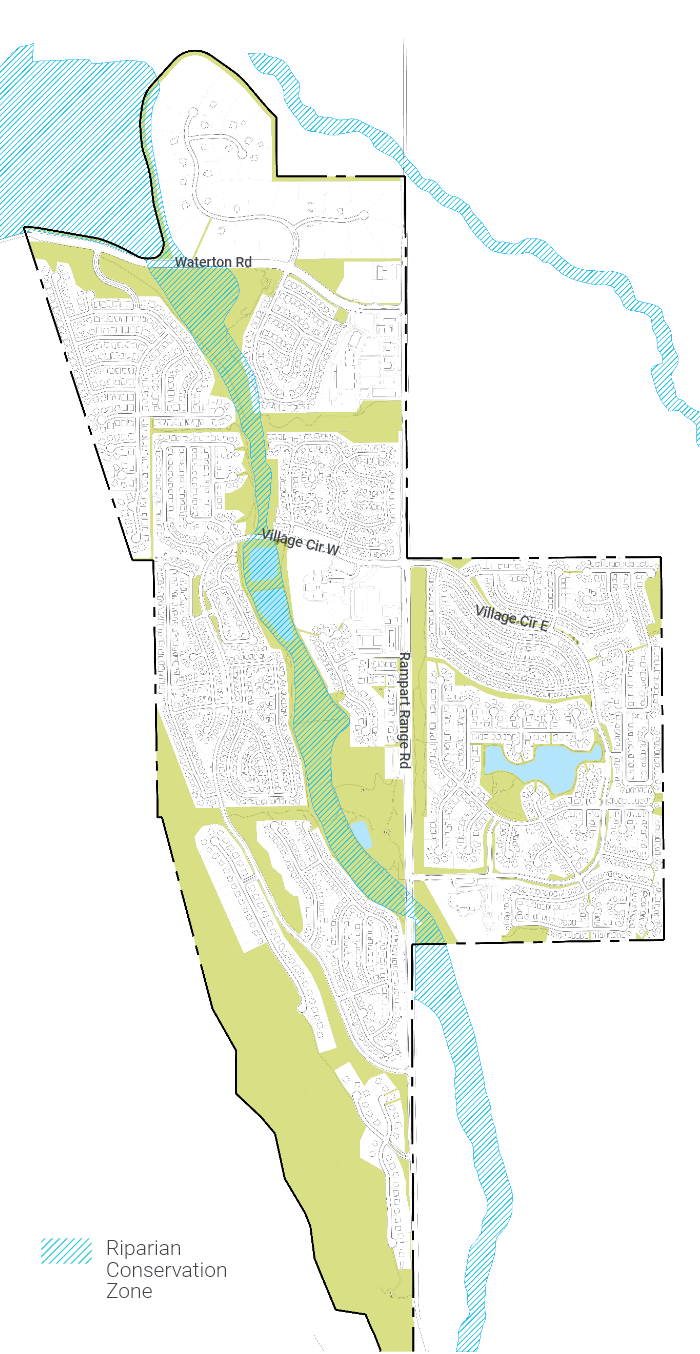 Programmable Space
After accounting for site constraints, such as steep slope and riparian conservation zone, the following map illustrates available flat areas for potential amenities and activities.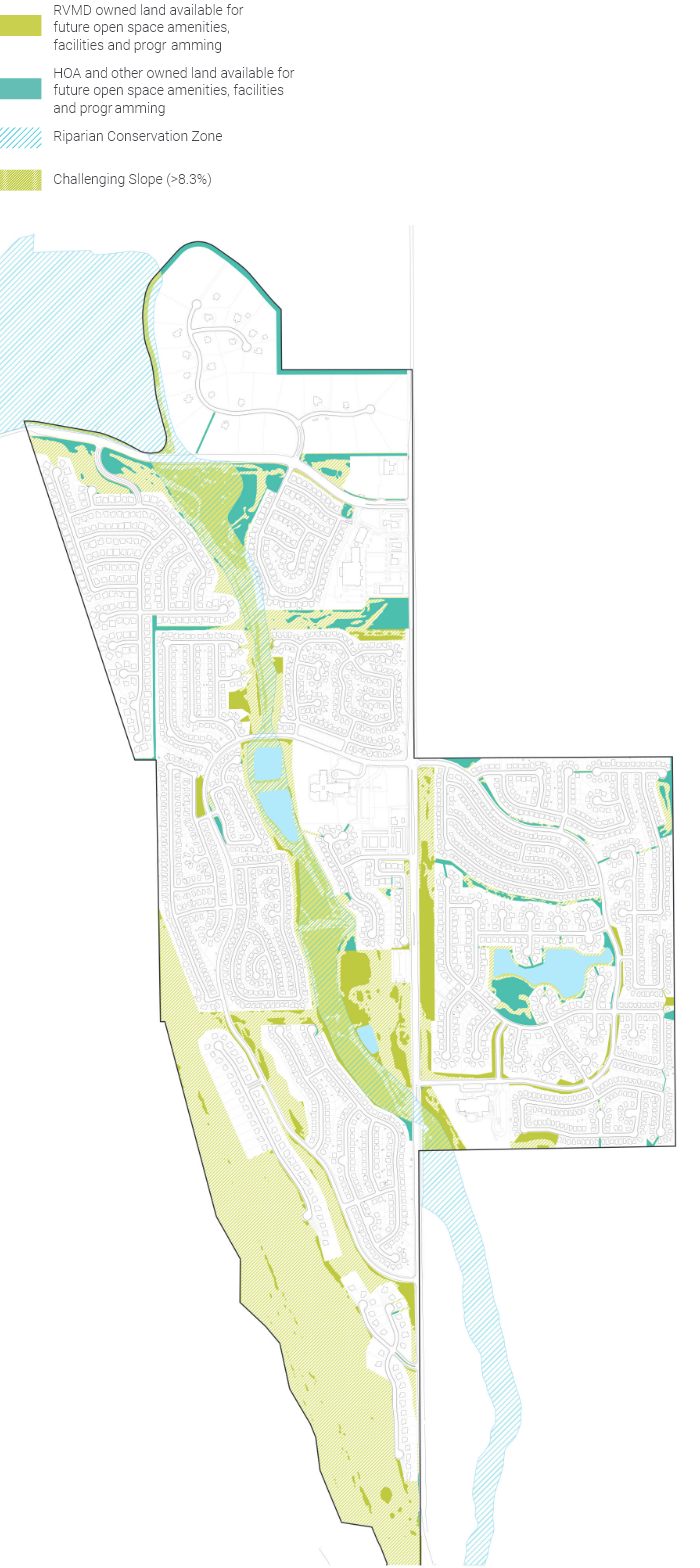 Trail Slope & Accessibility
Based on the slope analysis of the District's trail system, the majority of the hiking trail meets American Disability Act (ADA)'s accessible slope definition of less than 8.3%. However, trail entries into open space tend to have steeper slope of greater than 12.5%.
Steep slope impedes accessibility into the open space system, and makes it harder for people with limited mobility, such as the elderly, young children, and people with disabilities access the public spaces.
12 out of 17 neighborhood access points into Little Willow Creek greenway are not ADA accessible.
4 out of 9 main entries into Little Willow Creek are not ADA accessible.
3 out of 5 park access points into Crystal Lake Park are not ADA accessible.