Master Plan Recommendations
Recreation
Recommendations
The community has a variety of recreational facilities of which some need more repair or replacement than others. Recent trends in parks and recreation planning indicate a shift from traditional recreational activities to other forms of outdoor recreation that encourages inclusive play. The general recommendations related to recreation include:
Long-term improvements include providing improved ADA access to all recreation facilities and making select major improvements to some recreational fields.
Continue annual repair and maintenance of existing recreation facilities.
Consider replacing or removing some recreational facilities that are underutilized or outdated.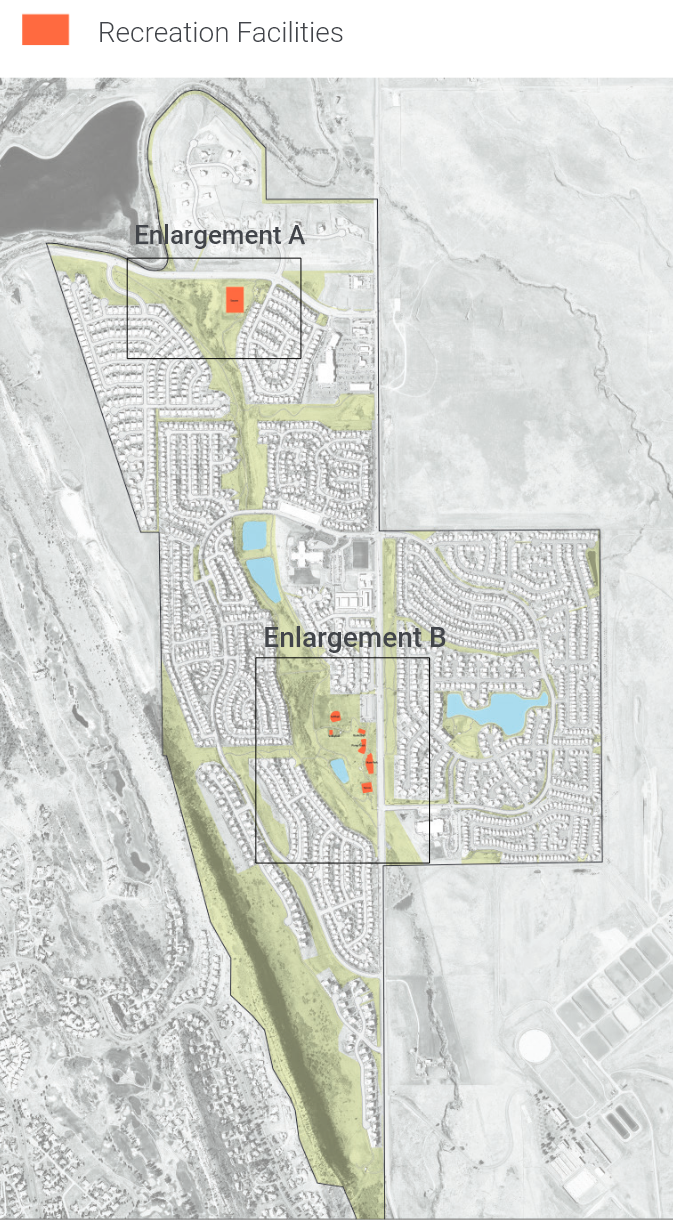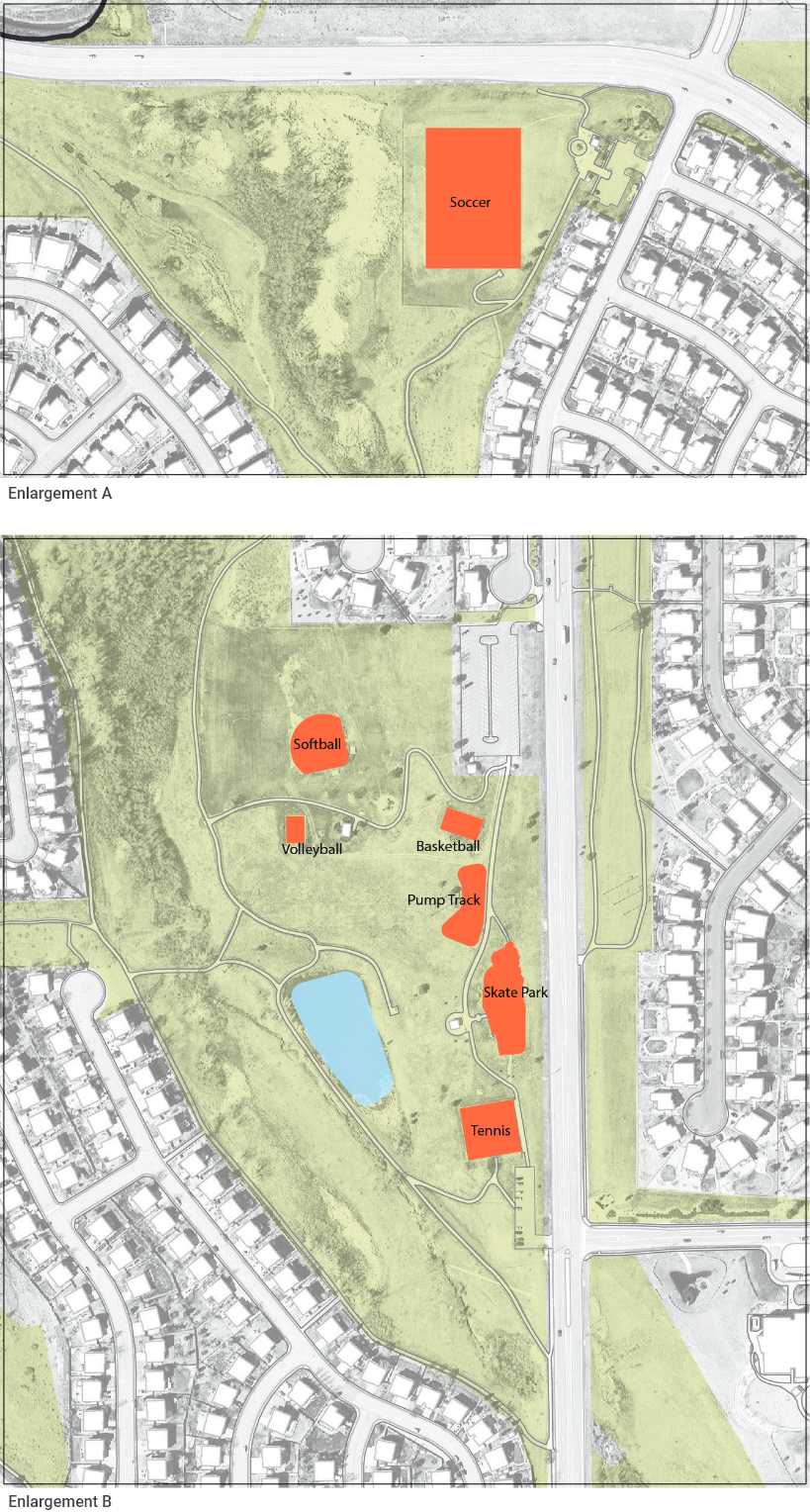 Soccer Field
The multi-use field at Chatfield Farms Park is in good condition and does not appear to require any major improvements other than annual maintenance of soccer field, goals, and turf areas.
Softball Field
The softball field has been maintained over the years and is in relatively good condition. In addition to ongoing maintenance and repair, recommended improvements include:
Regrade outfield lawn to address drainage issues and ponding. Replace the turf as needed.
Long term improvements should also include improving ADA access to the field and bleachers, and providing consistent site furnishings.
Volleyball Court
The existing volleyball court in the Community Park is in poor condition and rarely used. With weeds growing out of the sand surface, the volleyball court is currently undesirable to use. The recommendation is to remove the volleyball court and reimagine the space along with any updates to the park.
Basketball Court
For the near-term, the basketball court should be maintained annually to keep it in good working condition. Based on potential locations for a possible community center and/or pool, the basketball court may need to be removed or relocated.
Skate Park
The skate park is a very successful recreational amenity for the community and the region. Maintain and evaluate skate park for annual improvements, so it can continue to remain a highly active destination for skateboarders. Some near-term improvements include:
Maintain coping and concrete pavement annually.
Annual removal of graffiti and/or working with local artists to integrate creative murals or artwork into the park.
Tennis & Pickleball Courts
The tennis courts are in good condition and are popular community amenities. The recent addition of pickleball courts will provide another option for community members interested in racket sports. No major improvements are recommended other than regular maintenance, including:
Maintain the court surface and net annually.
As needed, replace site furnishings with consistent collection of seating and trash receptacles.
Bike Pump Track
Consider adding new pump track in Roxborough Community Park to provide activities for bikers of all skill levels. Design pump track to include series of trails and features of varying sizes and difficulty.